OUR SERVICES
All services include a 30-day Customer Satisfaction Guarantee
Knowing that a dependable expert you can trust is just a phone call or a click away is the greatest service we offer our clients. We support all your computer repair and IT-related needs.
Service includes help with software installs, troubleshooting, maintenance, training, computer viruses, and general help across a wide variety of systems. Repair services can be performed remotely to your home or business location.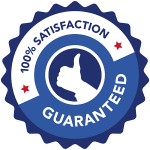 Quick PC Repair
Our Quick PC Repair option is for 30 minutes or less. This includes items like a simple error message, a nonworking printer, or an application problem like a browser issue. Our tech support expert will tell you before any work begins if your problem falls into this category.
PC Tune-Up or Repair
This computer repair session is for 60 minutes of help from our experts. This covers items like slow computers, complex error messages, networking problems, email issues,  and other common problems. Again, our tech will let you know if your problem falls into this category before any work begins.
Virus Removal & Repair
This PC repair session is for anything over 90 minutes and covers virus removal costs and more complex problems. This is our maximum price for computer repair regardless of how long we work on your computer. Again, your tech will tell you if your PC repair falls into this category before any work begins.
Get Free Quote Today
Save time and money
Get price quotes from trusted pros
Compare and book the right one
You are not obligated in any way
Getting Help is Easy
Have a question? Give us a call or fill out our form. It's that easy.